Chen gives NSO brown bag talk
Posted 22 January 2018

NSO E399, 2pm, Tuesday 1/23.
Realistic simulations of magnetic flux emergence from the convection zone to the corona: coupling the solar convective dynamo and the solar atmosphere
Image featured from Chen et al. 2017
Aarnio reports from AAS 231
Posted 15 January 2018
Strategically Assembled
Gave talk on updated solar flare/CME correlations
Spoke in special session on status of the workforce
Lead publication accessibility forum
Brown honorably mentioned
Posted 21 September 2017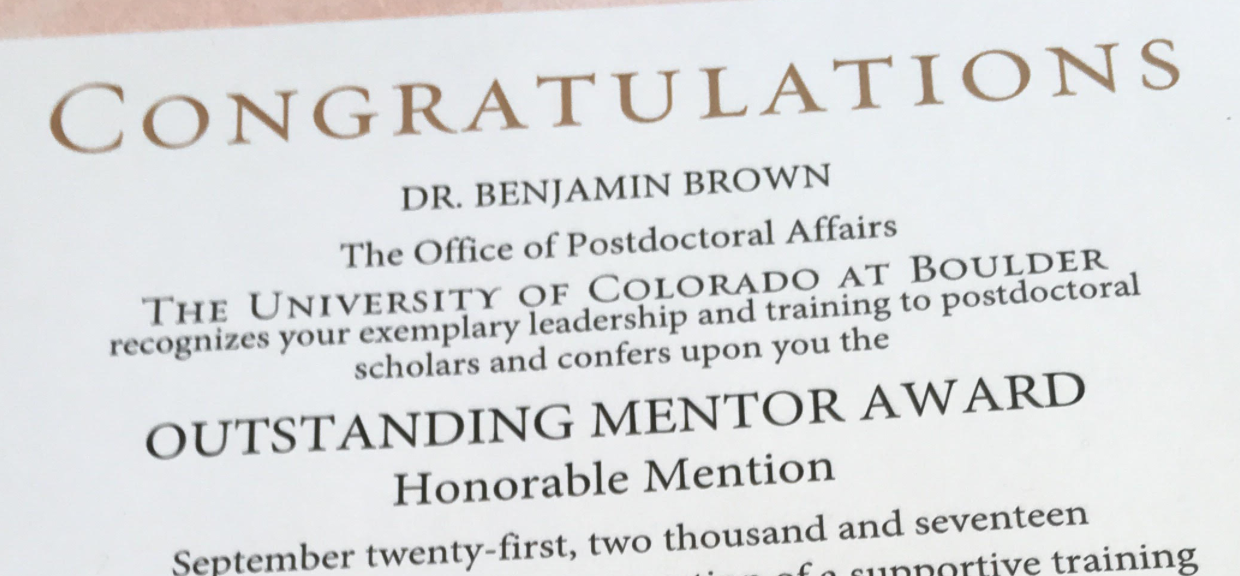 Awarded during National Postdoc Appreciation week by the CU Office of Postdoctoral Affairs for "creation of a supportive training environment suited to individual trainee needs, advocacy efforts, and ability to guide postdocs toward professional independence." Read more about it here. Congrats, Ben!
Chen joins program
Posted 1 September 2017
Our fourth Hale Postdoc fellow has joined us at the LASP- Welcome, Feng! See his HAO site here for more info on his research interests.
Fang heads to WVU
Posted 18 August 2017
Fang Fang is joining the research faculty at West Virginia University! We're sad to see her go, but congratulate her on the new position and wish her the best! Her new contact information can be found here.
Aarnio joins as third Hale fellow
Posted 1 November 2016
Alicia Aarnio, formerly research faculty at the University of Michigan, has begun her tenure as the program's third Hale fellow. Welcome, Alicia!